Asbestos Awareness Week (April 2016)
It's worse than you think!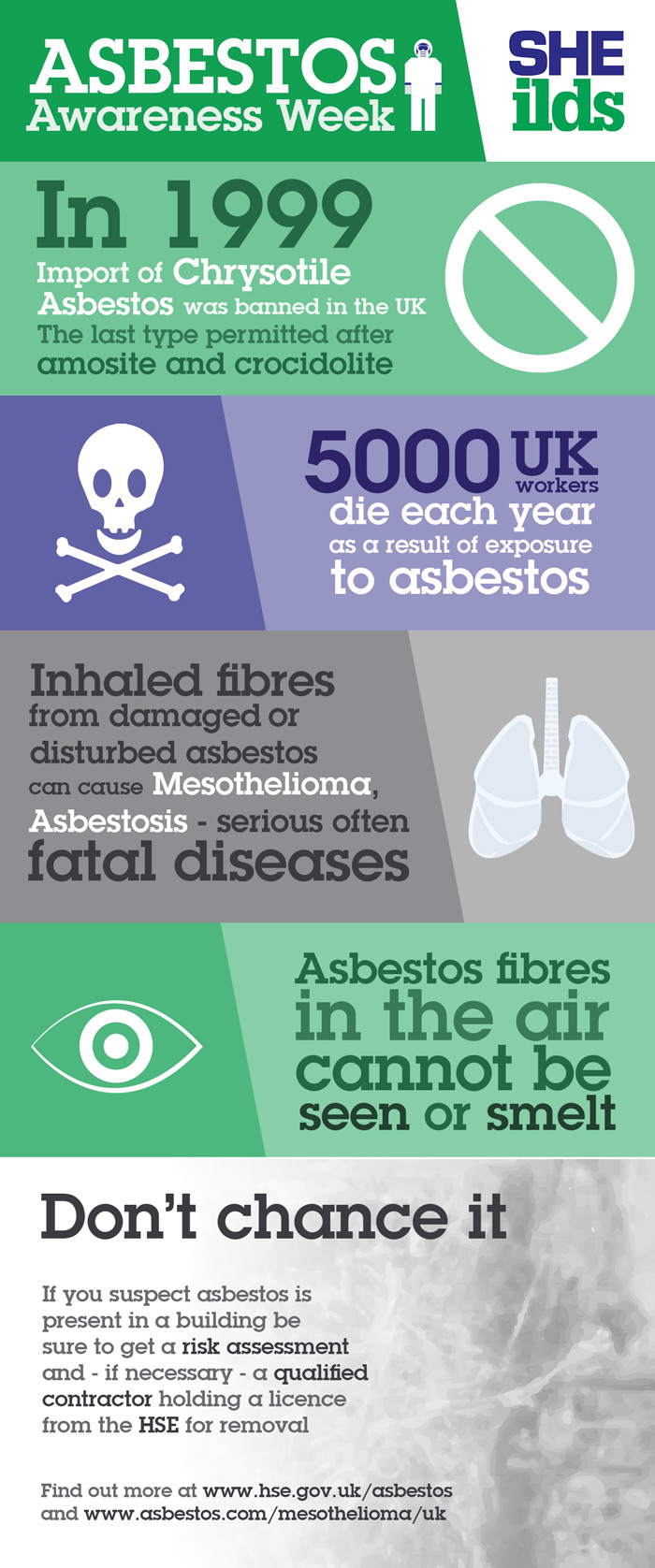 In the UK alone the HSE estimates asbestos kills 5000 workers each year with over 3000 fatalities from mesothelioma and asbestosis in 2013. Meanwhile it's estimated 15,000 lives are taken by asbestos in the United States every year. This week, to help raise awareness of asbestos and inform people how to protect themselves SHEilds have made an infographic of UK statistics and included a US one courtesy of Mesothelioma Cancer Alliance.
What is asbestos?
A naturally-occurring mineral that becomes a health hazard when fibres become loose in the air, asbestos can easily be inhaled and/or ingested. If inhaled, the tiny microscopic fibres can become stuck within the soft tissues of the respiratory system leading to serious health problems such as mesothelioma cancer.
Originally considered to be a miraculous material thanks to its toughness and insulative, fire proof qualities, asbestos was used in construction and consumer goods while today it continues to be found in older homes and buildings. Occupational exposure is thankfully on the decline but it is estimated that 27 million workers may have been exposed to asbestos between 1940-1980.
Continuing danger?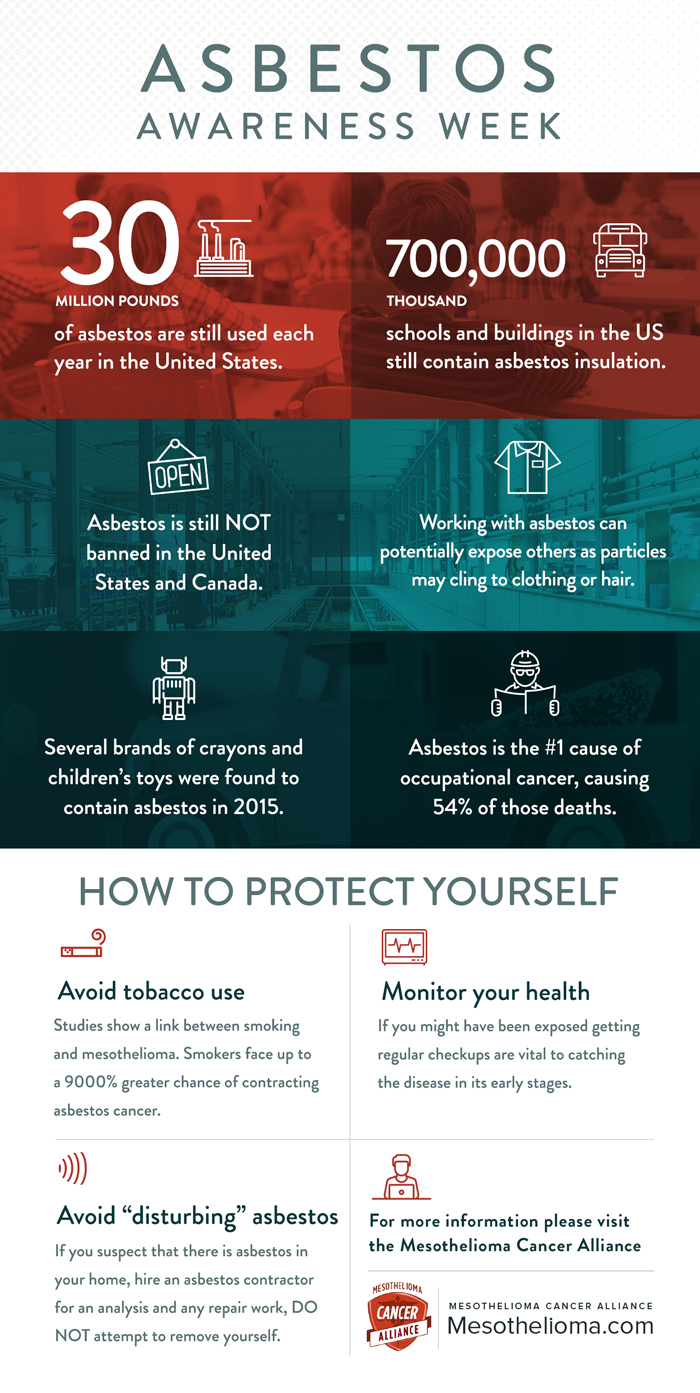 It's been banned in the United Kingdom since late 1999 however it's still legal in the US & Canada remaining the number 1 cause of occupational cancer. UK refurbishment & maintenance practitioners also remain at risk within houses built before the year 2000.
Asbestos cannot be smelt and its fibres are invisible to the naked eye so if there is any chance of exposure – particularly where the material is in a bad condition – be sure to have a risk assessment carried out by a qualified professional.
Great progress has been made highlighting and reducing the dangers presented by the material in the last few decades but there's still lots of work to be done. You can find out much more through the resources below and help to spread the word to make sure serious exposure and its consequences become a thing of the past in a near future.
How to help:
Learn more about the progress toward a ban on asbestos in the US.
Share information about the dangers of asbestos exposure.
Join the conversation by following the hashtag #AsbestosAwarenessWeek
Further resources:
https://www.sheilds.org/wp-content/uploads/2016/04/AsbestosBlogImage1B.jpg
707
1220
SHEilds Health and Safety
https://www.sheilds.org/wp-content/uploads/2015/07/sheilds_logo.png
SHEilds Health and Safety
2016-04-04 16:28:23
2021-02-11 09:08:06
Asbestos Awareness Week (April 1-7th 2016)