Following the 'Lofstedt report' and as part of the HSE's continuing review of Approved Codes Of Practice (ACOP), five ACOPs covering dangerous substances and explosive atmospheres have now been consolidated into one document (L138, 2nd edition).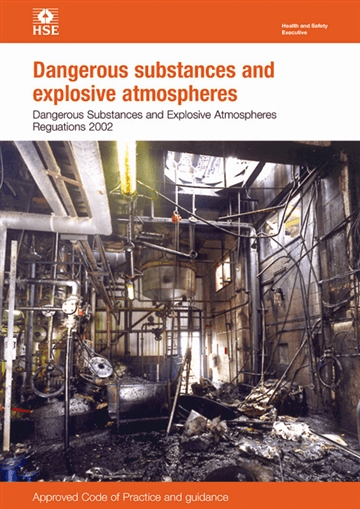 While the Dangerous Substances and Explosive Atmospheres Regulations 2002 remain unchanged, the ACOP has been reorganised, updated and made clearer. Hopefully this will make it simpler for businesses and H&S Managers to comply with these Regulations. However, the document remains lengthy at a total of 120 pages. This is somewhat longer than the HSE's orginal proposal to limit the length of ACOPs to 32 pages!
The HSE have set themselves an ambitious objective to make major changes to 15 ACOPS by the end of 2013, and amend a further 15 in 2014. So far some major ACOPs have changed, including L24 (Workplace Regulations), L8 (Legionella), L5 (COSHH) and L21 (Management Regulations).
See HSE website for Legal Reference: Dangerous substances and explosive atmospheres
https://www.sheilds.org/wp-content/uploads/2013/12/five-acops-covering-dangerous-substances-and-explosive-atmospheres-have-now-min.jpg
724
724
Mike Shields
https://www.sheilds.org/wp-content/uploads/2015/07/sheilds_logo.png
Mike Shields
2013-12-17 13:07:29
2021-02-11 13:42:14
Five ACOPs covering dangerous substances and explosive atmospheres have now been consolidated