NEBOSH diploma | How to successfully pass
Completing a NEBOSH diploma can give your knowledge, confidence and career a massive boost. There's no denying the fact that passing these globally recognised qualifications can be a challenge, but as long as you are shrewd in your approach, you stand every chance of achieving success – and the following tips should help you along the way.
Be prepared
Although there are no prerequisite entry requirements to get onto the diplomas, it's important to make sure you are suitably prepared before you embark on these learning programmes. The courses are roughly equivalent in level to an honours degree, so it helps to have the relevant background knowledge before you start. For example, you may benefit from completing a NEBOSH National General Certificate first to increase your knowledge.
Choose the right style of course
Be sure to choose the right style of course too. Bear in mind that as well as traditional classroom-based programmes, it's now possible to take advantage of online courses. Because this remote style of learning offers greater flexibility, you might find it helps you to balance the demands of your diploma with your other responsibilities at work and at home.
You can progress at a pace that suits you and you don't have to commit to attending study sessions at certain times and in specific locations. This could help to take the pressure off and make the process of getting through your course more manageable.
Set aside enough time!
It's important to realise that these diplomas are not something you can rush. Before you sign up to them, make sure you know exactly how much of a commitment they will represent. For example, the NEBOSH National Diploma in Occupational Safety & Health has a specified duration of between 250 and 500 hours. These courses simply can't be hurried. If you try to get through them without committing enough of your time, you are likely to run into problems.
Be savvy when swatting for exams
Of course, it's crucial that you keep on top of your course material throughout your learning programme. This will make your exams and assessments much easier. However, it's especially important to be savvy in the immediate run up to your exams. For example, make sure you take a look at previous papers and questions, and practice answering them. This will help to ensure you know what to expect in your own exam and it will make coping with the pressure easier.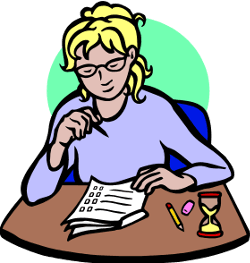 Meanwhile, try not to leave your revision until the last minute. Attempting to retain information is much more difficult if the clock's ticking. Also, when the day of your exam arrives, do your best to arrive feeling rested. Bear in mind that each of the tests you sit will last for three hours, and so being able to keep your concentration is key.
As long as you choose a course that's right for you and follow tips like these, you should be able to achieve your goal of passing your NEBOSH diploma – and then you'll be able to reap the rewards afterwards.
https://www.sheilds.org/wp-content/uploads/2015/03/how-to-pass-a-nebosh-diploma-min.png
724
724
Mike Shields
https://www.sheilds.org/wp-content/uploads/2015/07/sheilds_logo.png
Mike Shields
2015-03-24 13:26:47
2017-07-25 16:07:01
How to pass a NEBOSH diploma