Improve employment prospects, study online with SHEilds
NEBOSH HSE Risk Assessment at Work
NEBOSH HSE Award in Managing Risks and Risk Assessment at Work Overview
100% studied online with online assessment, this NEBOSH HSE Award in Managing Risks and Risk Assessment at Work is suitable for employees involved in managing risks within the workplace in low to medium risk industries. It is designed to give learners the confidence to undertake suitable and sufficient assessments of risk and identify appropriate and balanced control measures.
This risk assessment at work course will be beneficial to employers, managers, supervisors and health and safety representatives specifically those involved in managing health and safety risks in the workplace.
This course has been developed by NEBOSH in colaboration with the UK Health and Safety Executive (HSE) and is based on UK HSE published guidance.
Key topics covered by the NEBOSH Risk Assessment at Work course include:
Why manage health and safety risks
Identifying, understanding and managing risks
Sources of information and the HSE risk assessment tools
Study Level
This is a one-day course, which has an estimated six-hour learning time plus the assessment, which should take approximately one hour.
Who is this NEBOSH Award in Risk Assessment at Work course for?
Workers and volunteers in low to medium risk industries.
What level is the NEBOSH Award in Risk Assessment at Work course?
This NEBOSH HSE Award course is equivalent to a level 5 qualification on the SCQF and a level 2 on the NQF
To progress further, we suggest studying a NEBOSH National General or International General Certificate course.
Exam fees included!
Plus tax/VAT if applicable
Quick Facts:
Course Level: Equivalent to a General Certificate of Education
Time dedication: 7 hours
Course duration: 6 Months
Course eLearning access: 6 Months
Average completion time: 1 Day
Study method: Online
NEBOSH Training & Support: Yes – tutor supported

Exam: One risk assessment project (submitted online)
Exam Dates: On-demand
Exam Fees: Included
Alternatively call our offices in your area
Main Benefits of the NEBOSH HSE Award in Risk Assessment
Becoming qualified to understand and implement risk management techniques and undertake risk assessments in line with UK HSE best practice will make you a valuable asset to any low to medium risk organisations.
Benefits to Employers
Investing in your people with this risk management course, will help embed a good safety culture within your organisation which can lead to reduced accidents, incidents and near misses, saving you valuable time and money.
Training Cost Savings
Completing a training course via Online Learning is very cost-effective!
Training costs are often many times less than those associated with classroom training, including:
Travel
Accommodation
Expenses
Employee downtime
Entry Requirements
&

Other Benefits
There are no entry requirements for this course, however, learners must have a suitable standard of the English language.
NEBOSH recommend that students score 5.0 or higher in the International English Language Testing System (IELTS).
Study from Anywhere
NEBOSH Certificate candidates can enrol on to this course from anywhere in the world, for example:
MOD bases (great for MOD-ELC students)
Offshore rigs (inc. shipping/supply vessels)
Secure Installations (nuclear plants, government building, etc.)
Isolated locations (desert facilities)
All countries
Discounts for MOD personnel
SHEilds are approved on the MOD Enhanced Learning Credits scheme (ELCAS).
Those eligible can use their Enhanced Learning Credits enabling you to claim up to 80% off the usual costs of our qualifications. You'll pay only 20%! Ask us to see if you qualify.
NEBOSH HSE Award in Risk Assessment at Work
NEBOSH Certificate Details & Downloads
Course Syllabus: NEBOSH HSE Award RAW
RAW Element
Learning Outcomes
1 Why manage health
and safety risks.
The reasons for managing health and safety risks including competence of those involved and the importance of consultation with relevant workers.
2 Managing risk:

Identifying and
understanding the
risks.
Managing risk
Controlling the risks.

Effectively manage risk, which will involve identification and understanding of risk potential and its control.
3 Managing risk:

Sources of information and the
application of HSE risk assessment tools.

Where to find sources of information to help identify and manage risk, and the application of the HSE risk assessment too.
NEBOSH Accredited Centre Number 548
Established since 2002, SHEilds are an accredited NEBOSH centre.
SHEilds are one of the worlds largest NEBOSH training providers, become one of the thousands of students studying with us today.
Course Details: HSE Award in Managing Risks and Risk Assessment at Work
All your NEBOSH study materials in one convenient place
Easy to use NEBOSH eLearning Platform
What is NEBOSH Online Learning?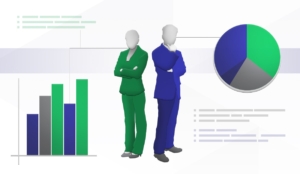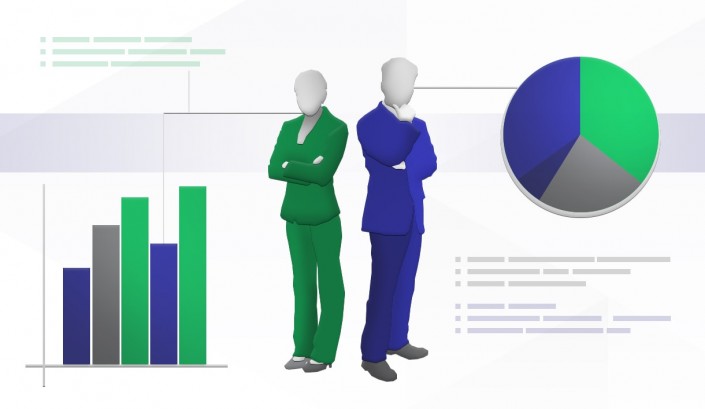 NEBOSH online learning or e-learning is an electronic means of study or study submission for NEBOSH health & safety qualifications.
For this NEBOSH HSE Award in Managing Risks and Risk Assessment at Work course, you will use a specially designed easy to use online platform, which allows you to study online, attempt practice questions and interact with your tutor and fellow students.
Easy to use NEBOSH eLearning Platform
A benefit of joining a world leading health and safety training company is our world-renowned eLearning platforms
Tried and Tested
SHEilds have been delivering world-class eLearning courses since 2002, giving us plenty of time and experience to improve and hone our systems
Simple is Best
All of the complex technical requirements are smoothly placed behind our user-friendly interface. Keeping our portal as simple as possible
Tutor Support
Our Tutors use the SHEilds eLearning platform to support students around the world. Our messaging system is an excellent way to engage, where our tutors can provide expert support.
Tech Support
Our eLearning platform is supported by our UK based Technical Support Team. We have many options for you to contact us and speak to a member of our team.
NEBOSH HSE Award in Managing Risks Costs
Start your Studies Today! or Get Advice and Contact our Closest Offices to you
Sign-up Online
Provide your details, we'll get in touch to complete your enrolment.
Not sure yet?
Don't worry we can answer any questions or concerns. There are no obligations, and we won't try to sell you something you don't need.
We'll Contact You
Definitely interested? Buy online now, call us or complete our enquiry form and a member of the SHEilds team from your area will contact you to walk through the rest of the enrolment process.
Exam fees included!
Plus tax/VAT if applicable
If you'd rather speak with someone to discuss your options, use the numbers below
Contact us We'll get in touch with you