NVQ Level 3 Certificate (eLearning)
City
&

Guilds Level 3 Certificate in Occupational Health

&

Safety
NVQ Course Pricing
Costs for this eLearning City and Guilds Level 3 Certificate
Payments for eLearning courses made within the UK (only) are subject to UK VAT at the prevailing rate.
Course Details
City & Guilds NVQ Level 3 Certificate (via eLearning)
NVQ Level 3 Overview
City & Guilds Level 3 Certificate
This qualification is suitable for those in the area of health and safety practice in the workplace who have authority, influence and autonomy, and aims to develop and implement good practice within a wide range of health and safety matters within the workplace.
The Level 3 Certificate in Occupational Health & Safety Practice is completely evaluated on each candidates' competency, with evidence based vocational training at the heart of this esteemed qualification from City & Guilds.
This course is available through City & Guilds. Please contact us for further information on course availability.
A quick overview
Awarding Body:
Recommended:
Duration:
Study:
Examination:
Examination Schedule:
Course Unit modules:
Membership:
Progression:
City & Guilds (NEBOSH)
Supervisors & Managers
6 – 24 Months (Average completion time 7 – 12 months)
eLearning / distance learning
No examinations with this qualification
Not applicable for this qualification
10
TechIOSH, AIEMA
Masters Degree
Standard of English
An adequate understanding of the English language required by students whom undertake study for the City & Guilds Level 3 Certificate must be to such degree that they can both understand and articulate the key concepts contained within the course syllabus.
Examinations & Assessments
SHEilds are a global leader in eLearning (distance learning) course training and delivery, specialising in health, safety and environmental qualifications and accredited by the awarding body of the global leader in skills development (City and Guilds) we are an approved center.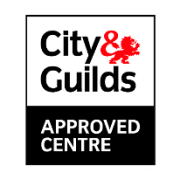 Your eLearning
what you will learn from this certificate course
C&G Mandatory Units Credit Value Level:
UNIT 301 (HSS1) Ensure responsibility for actions to reduce risk to health & safety
UNIT 203 (HSS2) Develop procedures to safety control & work operations
UNIT 303 (HSS3) Monitor procedures to safety control & work operations
UNIT 304 (HSS4) Promote a culture of health & safety in the workplace
UNIT 305 (HSS6) Conduct a health & safety risk assessment of the workplace
Optional Units:
UNIT 306 (HSS5) Investigate & evaluate health & safety incidents & complaints in the workplace
UNIT 307 (HSS7) Make sure actions within the workplace aim to protect the environment
UNIT 308 (HSS8) Review health & safety procedures in workplaces
UNIT 309 (HSS9) Supervise the health, safety & welfare of a learner in the workplace
City and Guilds Level 3 Certificate | Course Enquiry
If you'd rather call to discuss your options please use the details below.
We are available during normal office hours depending upon the region, should we not be available, please leave us a message with your name and telephone number and we will call you back as soon as possible.
Our telephone numbers:
If you'd rather speak with someone to discuss your options, use the numbers below
Opening hours:
Our office opening hours vary from region to region, however please use the below as a guide
Mon – Fri, 8am – 5:30pm
Sat – Sun, 10am – 3pm
Hours based on local regional office time-zone(s).
We have created a chart to show the NQF level of each SHEilds Qualification. This Certificate is the equivalent of an A-Level.