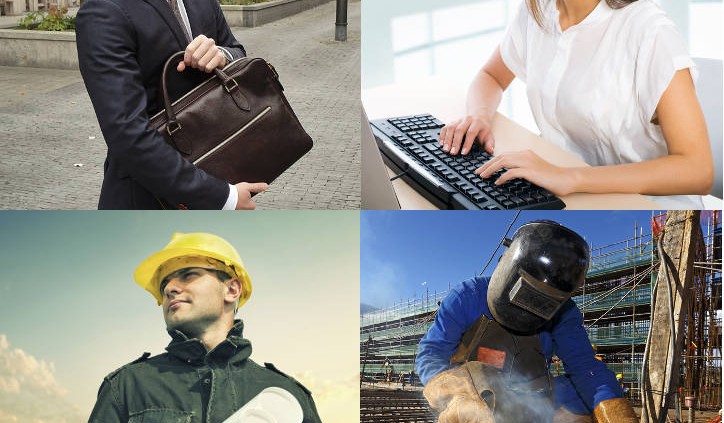 So, which jobs require NEBOSH training?
The issue of health and safety is now taken seriously in all industries and employers are increasingly keen to take on personnel who are skilled in the field of risk management. It's no surprise then that National Examination Board in Occupational Safety and Health (NEBOSH) courses are proving so popular. Each year, thousands of people across the world embark on programmes that lead to these qualifications.
Because health and safety skills are so widely in demand, a whole host of jobs are now aimed at people who have taken NEBOSH courses. Managers, supervisors and employee representatives in a variety of private and public sector organisations, and in enforcement agencies, need to have this knowledge.
Rising employer expectations
According to research conducted last year by NEBOSH, employers are demanding increasingly high levels of qualification among health and safety managers. In its 2014 Jobs Barometer, the organisation found that a rising number of employers require these managers to hold at least a degree equivalent NEBOSH National Diploma in Occupational Safety and Health. In 2013, just over a third of all job adverts for health and safety management roles required applicants to hold a NEBOSH Diploma. Last year, this figure had increased to almost half (48%).
In addition, the barometer showed that 88% of these job adverts specified candidates must have some form of NEBOSH health and safety qualification and/or a technician membership of the Institution of Occupational Safety and Health.
Higher earnings
It's also worth noting that having a NEBOSH qualification boosted jobseekers' earning potential. While the average top-end salary in 2014 for health and safety manager or supervisor roles was £42,000, this sum increased to £52,000 where a NEBOSH Diploma and chartered membership of IOSH were specified.
'Core qualifications for general management'
Commenting on the sort of roles that NEBOSH qualified candidates get, chief executive of the organisation Teresa Budworth said: "I believe employers now see health and safety management as more of a strategic role. As such, more of them are demanding professional level qualifications and status. Interestingly, over 80% of people who now take a NEBOSH Certificate level qualification are employed in roles whose primary function is not health and safety, from operational managers to finance managers. While Certificate level qualifications remain an important stepping stone to a career as a health and safety specialist, more and more employers see them as core qualifications for general management."
Do your research
As you can see, the sort of jobs that require candidates to hold NEBOSH qualifications vary significantly and can include everything from specialist health and safety roles to regular management positions. In many cases, this is down to the preferences of individual employers.


If you're wondering whether or not a NEBOSH course would benefit your career, it's a good idea to research the sort of roles you would be interested in and take a look at the candidate criteria specifications. This should help you to decide whether or not to embark on a NEBOSH course.
https://www.sheilds.org/wp-content/uploads/2015/03/what-jobs-require-nebosh-courses-min.jpg
724
724
Mike Shields
https://www.sheilds.org/wp-content/uploads/2015/07/sheilds_logo.png
Mike Shields
2015-03-20 14:19:31
2021-02-11 10:12:31
What jobs require NEBOSH courses?