Improve your Career Prospects Today with
IOSH Managing Safely Online Training
IOSH Managing Safely Course Overview
Studying this online IOSH Managing Safely certificate course, introduces the concepts of Safety Management Systems teaching best practices for managing health and safety in the workplace.
This course is aimed at those employed in managerial roles, including supervisors, team leaders, etc.
IOSH Certificate by Post
You'll receive an IOSH Managing Safely Certificate upon completion of the course, which is sent by post to an address of your choosing.
Undertaking the IOSH Managing Safely Certificate course will teach you why it is import to follow safety measures in every industry and workplace.
The importance of Safety Management is often underestimated. However, well tuned Safety Management Systems are proven to be a significant factor in the success of any business.
The aim of this course is to impart the understanding of risks and how to properly manage them to avoid loss or damage.
How do you measure up? Try the IOSH Quiz before you buy.
SHEilds also offer the IOSH Managing Safely Refresher course, which is for anyone that has previously passed the IOSH Managing Safely course. It will refresh and reinforce prior learning and help bring safety skills up to date.
This refresher course is a great asset to individuals and especially for companies which are required to ensure employees skills are kept up to date.
IOSH Managing Safely Cost
IOSH Managing Safely: Quick Facts
Study hours: 22 hours, plus assessment
Study method: Online / eLearning
Course duration: 6 months access
Assessment: Online exam, plus a work-based assignment.
Tutor Support: Yes – tutor supported
Why do I need to Manage Safely?
The IOSH Managing Safely is a key qualification for all supervisors and line managers. Accidents can happen in any workplace and avoiding them can be a simple process.
£14.1 Billion Accident Costs
Accidents in the workplace are very common and cost an estimated £14.1 billion in injuries and ill health. *
621,000 Injuries Each Year
Around 621,000 injuries occur each year with 144 of those resulting in death. *
30.4 Million Working Days Lost
These statistics equal 30.4 million working days lost due to work-related illness and workplace injury. *
Every 15 seconds, a worker dies
Every 15 seconds, a worker dies from a work-related accident or disease. Every 15 seconds, 153 workers have a work-related accident. †
* HSE Statistics (UK data from 2014/2015 http://www.hse.gov.uk)

† ILO Statistics (Worldwide latest data http://www.ilo.org)
The costs to a company can be extreme, you should consider:
Wages for the injured worker over injury period
Loss of production
Overtime Wages and Training to cover lost production
Wages for replacement worker
Legal expenses
Loss of time for Court Appearance
Fines and Court Costs
Increase in premiums
IOSH Pays for itself
If an IOSH Managing Safely® 5.0 prevents a single accident in your workplace it has paid for itself!
Proven to reduce risks
This IOSH Managing Safely® qualification is proven to reduce the risks in a workplace along with making the job of the Health and Safety advisor much more efficient.
IOSH Managing Safely Course Details
This IOSH course is broken down into easy to study modules
Study Modules - What you will learn from this course.
Syllabus Study Modules
Learning Outcome
Module 1: Introduction
Course overview.
Why it is important to manage safely.
What your role in influencing managing safely is.

Module 2: Assessing Risks
What a risk is.
What a risk assessment is.
How a risk assessment is carried out.

Module 3: Controlling Risks
How to reduce risks.
How to decide which risk control to use.

Module 4: Understanding Responsibilities
What the law requires you to do.
How the law works.
What are the key elements of a health and safety management system are.
Module 5: Understanding Hazards
What common hazards are.
What you can do about common hazards.
Module 6: Investigating Incidents
Why incidents are investigated.
Why incidents happen.
How to carry out an incident investigation.
Module 7: Measuring Performance
What performance measurement is about.
How to measure health and safety performance.
What auditing is.

Examination: 30 Online Interactive Questions
There are: Multiple Choice, Missing Words, Drag & Drop and Type your Answer questions. These are all part of the timed online examination.
Project Assignment: A Work-based Risk Assessment
The Project Assignment comprises of a Risk Assessment form, which you must completed based on a fictional or real work-place scenario. Your tutor assesses your risk assessment, providing a grade and feedback.
IOSH eLearning
Learning materials at your finger tips
What is IOSH eLearning?
eLearning is an online classroom, your IOSH Managing Safely course can be accessed, any time from anywhere, supported by SHEilds team of Tutors in the UK.
As an IOSH approved Custom Course Provider we have developed a multitude of interactions to nurture your learning style and stretch your abilities, giving you the best prospects for success during your studies.
SHEilds courses have been developed for maximum compatibility across all device types
System hardware spec: All you need is An up-to-date modern Web browser with multimedia capabilities
There are no programs to download
Beautiful interactive presentations
Practice IOSH exam questions as you study
Your course is assessed completely online
The Benefits of Studying IOSH Managing Safely Certificate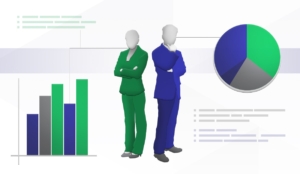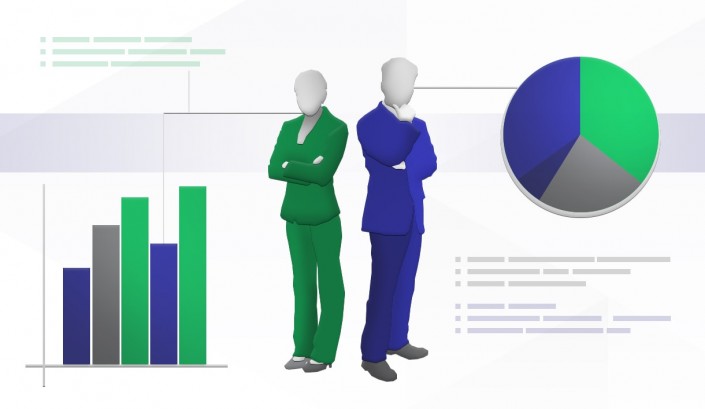 Studying this IOSH course will help you gain the ability to:
Review existing health and safety management systems
Introduce improvements to these systems; and
Implement entirely new health and safety measures to control risks in the workplace.
The knock-on effect means money is saved, time is saved and most importantly injuries and fatalities are far less likely to happen.

1
Study 7 learning modules, answering questions as you progress
2
Take an Online exam, answering 30 questions in 45 minutes
3
Complete and upload your Work-based Project Assignment (A risk assessment)
Time for a Quick IOSH Managing Safely Quiz?
Go ahead, give the Quiz a try. See what you know.
Did you enjoy this IOSH Managing Safely Quiz?
We'd appreciate it if you share this page.
IOSH Managing Safely Course Costs
Start your Studies Today! or Get Advice and Contact our Closest Offices to you
If you'd rather speak with someone to discuss your options, use the numbers below
SHEilds UK
IOSH Approved Custom Course creator based in Hull, United Kingdom.
Open: Monday-Friday 9am-5pm
Phone: +44 (0) 1482 806 805
SHEilds South Africa
South Africa regional head office based in Johannesburg, South Africa.
Open: Monday-Friday 8:30am – 5:30pm
Phone: +2711 675 4177
SHEilds UAE
SHEilds Middle East regional office, based in Dubai, UAE.
Open: Monday-Friday 9am-5pm
Phone: +971 4 375 4012
Contact us We'll get in touch with you