NEBOSH Exam, thoughts from a tutor
Think twice before asking when you don't pass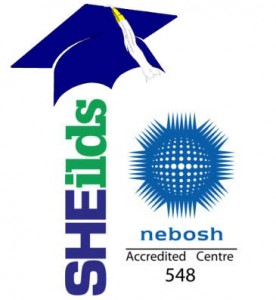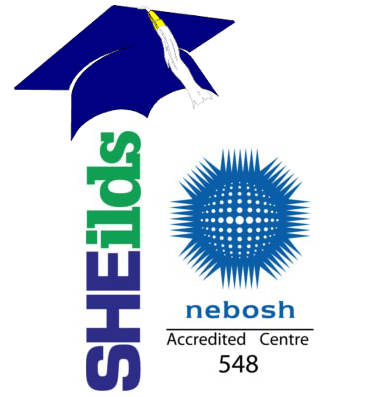 NEBOSH are a "not-for-profit" charity with the aim of providing a benchmark to measure knowledge and ability of health and safety professionals globally. They are renowned globally as the standard for health and safety experts. Their qualifications are designed, in conjunction with leading authorities and organisations, to meet the high demands of each industry sector. The high standards set out in each qualification are measured by examinations and assessments, these are conducted in stringent conditions ensuring every candidate globally receives an equal opportunity to attain the standard. The stringent quality and robust controls set by NEBOSH, maintain the integrity of the trademark, which provides reassurance to governments, employers and individuals around the globe the confidence of knowing successful NEBOSH candidates are academically competent.
Let us be honest; if something comes easy, it is probably not worth having.
Thousands of candidates undertake and PASS NEBOSH examinations and assessments each year. There are also a number of candidates who do not pass their examinations. There are few greater feelings than the euphoria of successfully achieving something you have worked hard for, the sense of accomplishment is awesome, similarly though, failing at something you have worked hard for can be equally devastating.
These are the same emotions candidates feel when completing their NEBOSH examinations and assessments. While success is great and allows you to progress in your career and ambitions, failing in an examination can feel like the end of the world (especially when you thought you did quite well). During these negative times, it is common to look for someone/something to blame, which is not the optimum way to move forward and gain your qualification.
In the event that you have not passed your examination or assessment, there is hope.
Enquiry About Results (EAR): Where a student has not performed as well as they thought that they would, NEBOSH supports the right of candidates to enquire about a result and to appeal against the outcome of that enquiry. There is a fee payable for this enquiry. Please speak with your course provider for further details.
Re-sit: You can book to re-take your examination (re-sit fees will apply). Students who have submitted an EAR but are also considering retaking the unit are advised to register for the next available examination date following the expected EAR outcome date.
Factors that can affect examination performance (negative and positive).
There are a few common factors that can promote negative examination results, we strongly recommend you are aware of these and address them in advance of attempting your examinations or assessment:
Over Confidence
We find the most common cause of failure are those candidates who think they don't need to study. They may have many years' experience, or qualifications or both. However, you are preparing for arguably the most respected health and safety qualification in the world with very specific examinations, looking for very specific responses, if you are not going to study please do not waste your money on sitting the examinations. NEBOSH have published resources available on their website to assist students prepare for their examinations.
Preparation for your examination
Stress, anxiousness and nerves play havoc with candidates on examination day. Speak with your tutor about expectations on the day and ensure you read and understand all the details of the day and get your exam stuff ready well in advance. Also ensure you plan your travel/accommodation/route to the venue well in advance to grant yourself plenty of time and as little stress as possible on the day.
Command Words
You can lose valuable points if you do not answer the question asked in the correct manner, ensure you have been provided with guidance for "Command Words" by your course provider and put some effort into understanding them, this is a very common failure of students. The guide is also available on the NEBOSH website.
Not understanding the "Learning Outcomes"
Your course syllabus is based on "Learning Outcomes". Your examination will only ask you questions based upon your understanding of these, focus your study.
Poor course notes
Making revision notes as you study will help you absorb the information and give you revision material for later on, however if you don't put the effort into making comprehensive notes they will be useless or detrimental.
How NEBOSH Marking Remains Impartial
To ensure standards are sustained and marking remains impartial, examinations and practical assignments are randomly marked by external examiners; not employees of NEBOSH or your course tutors. These examiners are health and safety professionals whom have extensive knowledge and experience in the field they are marking. They regularly attend training on how to examine and go to standardisation meetings so they understand the marking schemes.
New examiners have their marking is checked by the NEBOSH Standards Department, and this can include checking by Principal Examiners and Examiner Team Leaders. More experienced examiners get their marking checked randomly at least once a year. When a student requests a remark, this automatically means an examiner's marking is checked.
About NEBOSH Marking Schemes
NEBOSH marking schemes are fairly strict and the examiners well trained, so the system is as robust as it can be. For all exams, depending on the qualification, there is a marking tolerance of between 3 to 5 marks depending on the qualification. As long as the examiner is within that margin of error then their marking is deemed acceptable. Examiners are given feedback and retraining if issues are identified with their marking.
Examiners mark papers based on strict marking schemes. Students write their own exam answers, submit their own work in practical assignments, and everyone's work is marked to the same standard. If you are confused by your mark, then speak to your course provider. We'll do our best to advise you.
Documents supporting this article can be found on the NEBOSH website – www.nebosh.org.uk
NEBOSH terms and conditions.
NEBOSH EAR guidance.
https://www.sheilds.org/wp-content/uploads/2016/02/ExamBlogImageEDITEDC.jpg
707
1220
Will Taylor
https://www.sheilds.org/wp-content/uploads/2015/07/sheilds_logo.png
Will Taylor
2016-02-12 13:38:16
2021-02-11 09:08:15
NEBOSH Examination Remarks