Improve employment prospects, study online with SHEilds
NEBOSH Process Safety Management
NEBOSH HSE Certificate in Process Safety Management Overview
Studied online, this NEBOSH Process Safety Management certificate is suitable for people working in industries, such as oil and gas, chemicals, plastics and pharmaceuticals.
A globally recognised qualification designed for those working within process industries at supervisory level and above.
Upon completion of this HSE Certificate in Process Safety Management course, learners will have the skills to assist their organisation to understand the difference between "process safety" and "personal safety".
There are no prerequisite entry requirements for the HSE PSM certificate, however it is recommended that candidates have an underpinning knowledge of health and safety, preferably a NEBOSH qualification.
Key topics covered by the NEBOSH HSE PSM course include:
Process Safety Leadership
Management of Change
Competence
Management of Process Risk
Process Safety Hazard Control
Fire and Explosion Protection
Study Level
Students should be aware this is a Certificate level qualification. This means the NEBOSH HSE Certificate in Process Safety Management is a demanding qualification to study, approximately equivalent to a certificate of higher education.
Who is this NEBOSH Process Safety Management course for?
This course is for managers, supervisors, safety respresentatives and health and safety advisors working within process industries.
What level is the NEBOSH Process Safety Management Certificate?
This NEBOSH Certificate is equivalent to a Level 4 qualification on the NQF and a Level 7 on the SCQF.
To progress further, we suggest moving on to a Level 6 NVQ or NEBOSH Diploma course.
Plus tax/VAT if applicable and Exam fees
Quick Facts:
Course Level: Equivalent to Certificate of Higher Education.
Time dedication: 48 hours
Course duration: 12 Months
Course eLearning access: 12 Months
Average completion time: 3-6 Months
Study method: Online
NEBOSH Training & Support: Yes – tutor supported

Exam: One online multiple-choice exam
Exam Dates: Scheduled monthly
Alternatively call our offices in your area
Main Benefits of the NEBOSH HSE Certificate in Process Safety Management
Becoming qualified will enhance your resume and benefit your company. Some businesses will only use the services of companies that are compliant with particular recognised standards.
Benefits to Employers
When employees are qualified at certificate level,  your company reputation is improved by demonstrating that key social responsibilities and ethical practices are met by employing trained professionals.
In turn this helps to avoid prosecution and other legal issues.
Training Cost Savings
Completing a training course via Online Learning is very cost-effective!
Training costs are often many times less than those associated with classroom training, including:
Travel
Accommodation
Expenses
Employee downtime
Career Progression
A natural progression would be a NEBOSH Diploma or the Level 6 NVQ health & safety qualifications.
Be at the top of the list for job interviews or quickly progress within your organisation as a professional health and safety practitioner.
Entry Requirements
&

Other Benefits
No formal entry requirements exist to enrol on to this NEBOSH Process Safety Management Course. It is recommended that students have the underpinning knowledge in health and safety, such as a NEBOSH general certificate.
Recommended by NEBOSH, to enrol on this course students should have an appropriate understanding of the English language (International English Language Testing System 6.0 or higher) in order to explain the concepts within the course syllabus.
Questions within NEBOSH examinations are all phrased in English. As long as you meet the required standard of English, you can enrol on this NEBOSH certificate.
Study from Anywhere
NEBOSH Certificate candidates can enrol on to this course from anywhere in the world, for example:
MOD bases (great for MOD-ELC students)
Offshore rigs (inc. shipping/supply vessels)
Secure Installations (nuclear plants, government building, etc.)
Isolated locations (desert facilities)
All countries
Discounts for MOD personnel
You can enrol on the NEBOSH Certificate and claim from the ELCAS scheme (or MOD-ELC).
Those eligible can use their Enhanced Learning Credits enabling you to claim up to 80% off the usual costs of this certificate. You'll pay only 20%! Ask us to see if you qualify
NEBOSH HSE Certificate in Process Safety Management
The NEBOSH HSE Certificate in Process Safety Management consists of only one online Examination
NEBOSH Certificate Details & Downloads
Course Syllabus: NEBOSH HSE Certificate in Process Safety Management
PSM Element
Learning Outcomes
1 Process safety leadership

1.1 Outline the meaning of process safety and how it differs from personal safety
1.2 Explain the role of leadership in process safety management
1.3 Explain the purpose of organisational learning, the sharing of lessons learnt and sources of information
1.4 Explain how 'change' should be managed to effectively reduce risks to people and plant
1.5 Outline the benefits, limitations and types of worker participation and engagement
1.6 Outline what is meant by competence and its importance to process safety.

2 Management of process risk

2.1 Outline the purpose and importance of establishing a process safety management system and its key elements
2.2 Outline common risk management techniques used in process industries
2.3 Outline asset management and maintenance strategies for process plant
2.4 Explain the role, purpose and features of a permit-to-work
2.5 Explain the key principles of safe shift handover
2.6 Explain the principles of selecting, assessing and managing contractors.

3 Process safety hazard control

3.1 Explain the purpose and requirements of standard operating procedures
3.2 Outline the controls that should be adopted to control the safe start-up and shut-down of process plant
3.3 Outline the necessity for performance standards for safety critical systems and equipment and the concept of 'FARSI'
3.4 Outline the hazards and controls associated with the use of steam and water within the process industries
3.5 Outline the hazards and controls associated with electricity / static electricity within the process industries
3.6 Outline the physical forms of dangerous substances and how these can determine process risk
3.7 Outline the hazards presented by chemical reactions and the protective measures used to mitigate the consequences of a thermal runaway reaction
3.8 Outline the hazards and controls available for the bulk storage of dangerous substances.

4 Fire protection and emergency response

4.1 Explain fire and explosion hazards relating to process industries
4.2 Outline appropriate control measures to minimise the effects of fire and explosion in the process industries
4.3 Outline how dusts have the potential to explode and commonly used control measures adopted to prevent and minimise explosion
4.4 Outline the purpose and features of an emergency plan and the requirements for the implementation.
NEBOSH Accredited Centre Number 548
Established since 2002, SHEilds are an accredited NEBOSH centre.
SHEilds are one of the worlds largest NEBOSH training providers, become one of the thousands of students studying with us today.
Course Details: HSE Certificate in Process Safety Management
All your NEBOSH study materials in one convenient place
Easy to use NEBOSH eLearning Platform
What is NEBOSH Online Learning?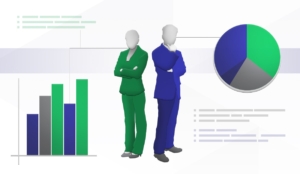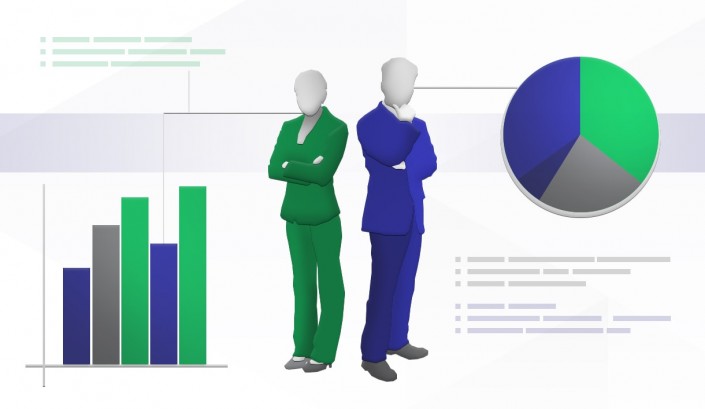 NEBOSH online learning or e-learning is an electronic means of study or study submission for NEBOSH health & safety qualifications.
For this NEBOSH Process Safety Management course, you will use a specially designed easy to use online platform, which allows you to study online, attempt practice questions and interact with your tutor and fellow students.
Easy to use NEBOSH eLearning Platform
A benefit of joining a world leading health and safety training company is our world-renowned eLearning platforms
Tried and Tested
SHEilds have been delivering world-class eLearning courses since 2002, giving us plenty of time and experience to improve and hone our systems
Simple is Best
All of the complex technical requirements are smoothly placed behind our user-friendly interface. Keeping our portal as simple as possible
Tutor Support
Our Tutors use the SHEilds eLearning platform to support students around the world. Our messaging system is an excellent way to engage, where our tutors can provide expert support.
Tech Support
Our eLearning platform is supported by our UK based Technical Support Team. We have many options for you to contact us and speak to a member of our team.
NEBOSH Process Safety Management Certificate Costs
Start your Studies Today! or Get Advice and Contact our Closest Offices to you
Sign-up Online
Provide your details, we'll get in touch to complete your enrolment.
Not sure yet?
Don't worry we can answer any questions or concerns. There are no obligations, and we won't try to sell you something you don't need.
We'll Contact You
Definitely interested? Buy online now, call us or complete our enquiry form and a member of the SHEilds team from your area will contact you to walk through the rest of the enrolment process.
Exam fees apply – You do not have to pay for exams initially. Exam fees are payable when booking your chosen exam date(s).
If you'd rather speak with someone to discuss your options, use the numbers below
Contact us We'll get in touch with you