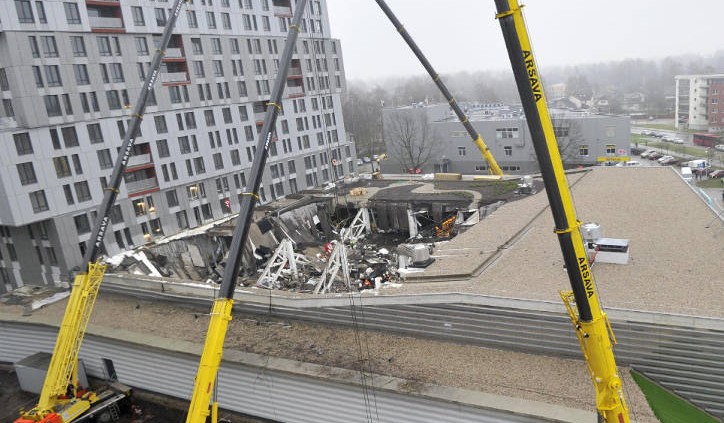 Supermarket Collapses in Latvia | 45 die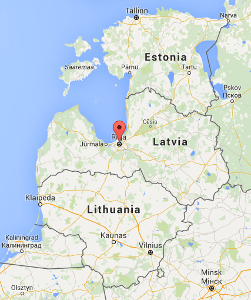 A supermarket collapses in Latvia, where 45 people have died following the collapse of a supermarket during building work. Building collapses like this are very common around the world, particularly in countries still considered to be "developing". Building standards are often not adhered to and are poorly enforced. Undoubtedly prosecutions will follow and the authorities will attempt to divert the public attention and blame upon the operators of the supermarket, the architect and those involved in the construction work. However, the root causes of safety disasters are usually much more varied than any one person's actions. The local government authorities also need to look at their enforcement processes. All too often in cases like this the building inspectors have turned a blind eye to previous misdemeanour's, or in some cases have even accepted bribes. Again, it would be easy to blame the inspectors but the root cause does not always lie there either. The reasons inspectors do not take action is because they lack the management support, are pressured by management to allow commercial development, or are poorly remunerated and have to accept bribes in order to make ends meet and feed their families. While it is too early to say exactly what happened in this case, to be sure the root cause does not lie just with the builders.
Unfortunately disasters such as this will always be necessary in order for societies and countries to learn safety lessons and make changes. While there is no shortage of disasters in the world, often the lessons learnt are not applied across borders due to cultural, legal and economic differences. Each country has to go through the same process of repeatedly playing the blame game, until finally they decide to look deeper at the real root causes of these disasters.
The ability to ask "Why?" and not "Who?" is a valuable trait of health and safety professionals. Even in "developed" countries managers are all too quick to point the finger of blame. It is up to the professionals to educate their colleagues to seek genuine and sustainable solutions. Good health and safety training, such as NEBOSH and IOSH qualifications, will equip budding professionals with the knowledge and techniques to win this argument on the front line of the workplace.
Updated 02/12/2013: Death Toll now reaches 54 in Latvia Super Market collapse.
Also New designatory letters for Will Taylor: CMIOSH – Congratulations Will!
https://www.sheilds.org/wp-content/uploads/2015/07/supermarket-collapses-in-latvia-min.jpg
724
724
Will Taylor
https://www.sheilds.org/wp-content/uploads/2015/07/sheilds_logo.png
Will Taylor
2013-11-24 15:55:11
2021-02-11 13:42:46
Supermarket Collapses in Latvia