Statistics for 2014/15 have been published by the HSE (Health and Safety)
142 workers were killed at work, a rate of 0.46 fatalities per 100,000. This rate has been dropping since 2010/11 but increased slightly in 2014/15.
76,000 other injuries to employees were reported under RIDDOR giving a rate of 293 per 100,000 employees. This has continued to drop since 2010/11.
An interesting statistic is that the working days lost due to work-related ill health is 23.3 million days compared to 4.1 million due to workplace injury i.e. 85% of working days lost are related to work- related ill health.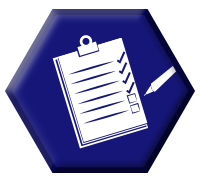 This is a large percentage and shows that Companies and Health & Safety Professionals need to ensure they are effectively managing the 'health' aspects of their organisation's activities. It's often easier to focus on the 'visible' and sometimes more immediate safety issues when clearly a robust and focused health strategy will be of huge benefit.
This is supported by the HSE's new strategy called "Help Great Britain Work Well: A new Health & Safety System Strategy".
Their second strategic theme is "Tackling Ill Health: Highlighting and tackling the costs of work-related ill health". The strategy is encouraging "earlier intervention which is more cost effective then intervening when a person is suffering from more serious ill health". It also states that "this will involve a greater focus on health issues at work, while continuing to ensure that maintain standards around safety remains a priority".
Further information on the above can be found on the HSE website:
http://www.hse.gov.uk/statistics/
http://www.hse.gov.uk/strategy/index.htm/
https://www.sheilds.org/wp-content/uploads/2016/06/post_banner.jpg
707
1220
Philip Slingsby
https://www.sheilds.org/wp-content/uploads/2015/07/sheilds_logo.png
Philip Slingsby
2016-06-21 14:16:43
2021-02-10 18:20:01
The Latest HSE Statistics for Great Britain (Health and Safety)