Choosing a NEBOSH Course
Completing NEBOSH courses can provide your career with a major boost. These qualifications are considered a must for many people with health and safety roles, and they are also recognised by professional membership bodies such as the International Institute of Risk and Safety Management, the Institute of Environmental Management and Assessment and the Institution of Occupational Safety and Health (IOSH).
However, if you're to get the very most from your studies, it's important that you select the right course. To narrow down your options, it's helpful to ask yourself the following questions.
Which topics do you need to cover?
NEBOSH training programmes cover a variety of different subject areas, and it's crucial that you choose the one most suited to your line of work. For example, do you want to focus on occupational health and safety, fire risk management, construction safety or oil and gas operational safety? Before you sign up to a particular course, make sure you read the details of the syllabus carefully.
Certificate or diploma?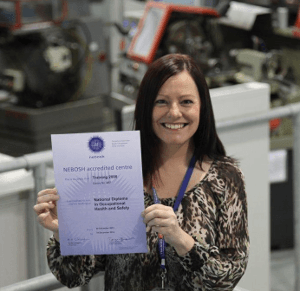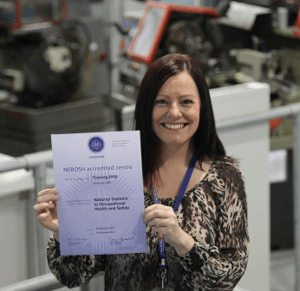 It's not only the subject matter that will determine your choice of course. You'll also need to consider whether you wish to complete a NEBOSH certificate or diploma. Certificates are the UK's most popular health and safety qualification and, depending on the course you sign up to, they can take from two weeks to three months to complete.
Diplomas are a more rigorous and demanding option, but they can be well worth the extra effort. They are highly respected and prestigious, and they ultimately enable you to achieve the status of chartered membership of IOSH. These courses typically take anywhere between nine and 36 months to complete.
National or international?
Another issue to consider is whether you want to complete a national or an international course. If you work in the UK and don't have many dealings with organisations based overseas, a national course is almost certainly the best option. However, if you are working abroad now or you plan to in the future, the increasingly popular international certificates and diplomas may be better. These replace UK-based laws with international management systems and standards.
Online or classroom-based?
Last but not least, you'll need to decide whether to opt for a classroom-based course or an online training programme. If you prefer the traditional approach and believe you would benefit from dealing with tutors and fellow learners face to face, you are probably best off opting for conventional courses.
However, if you feel you would benefit from the added flexibility and convenience, not to mention cost savings, associated with remote study, e-learning courses might suit you better.
How Much do NEBOSH Course Costs?
NEBOSH courses range in price depending on which level you decide to study. NEBOSH  Certificate level training usually costs in the mid-hundreds, where as NEBOSH Diplomas can range from several hundred to thousands of pounds whether you choose to study by eLearning or within the classroom. eLearning costs are usually much cheaper in comparison to classroom taught courses. This is a great area where you can save money whilst developing your skill-set, you should always be mindful and choose the best option for you.
Don't rush
Don't be tempted to rush the process of selecting your NEBOSH courses. By taking your time, considering all your options and doing plenty of research about the various options available, you can guarantee you'll choose the best programme for you.
You can find out more about the courses we offer by taking a look around our website, and our team are just an email or a phone call away if you have any questions.
https://www.sheilds.org/wp-content/uploads/2015/03/which-nebosh-course-should-i-do-min.jpg
724
724
Mike Shields
https://www.sheilds.org/wp-content/uploads/2015/07/sheilds_logo.png
Mike Shields
2015-03-23 15:06:13
2021-02-11 10:12:19
Which NEBOSH course should I do?